Seagate has pretty much always been a major player in the storage market, where they're known primarily for their hard drives. They haven't been completely absent from the SSD market, but they have focused almost exclusively on the enterprise SSD market. It has been quite a while since we've seen a consumer-oriented SSD from Seagate, but the new BarraCuda SATA SSD brings them back into play.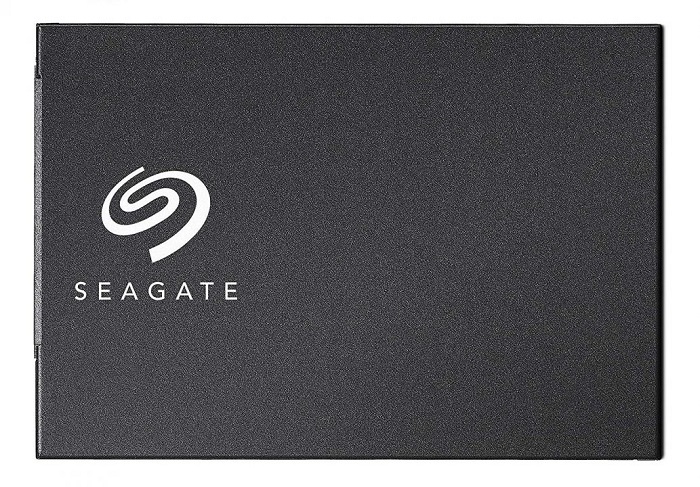 The BarraCuda SSD comes with minimal technical specs, but what we have so far points to a mainstream SATA drive that probably uses current-generation 64L 3D TLC NAND flash memory and a controller with the usual DRAM cache. The internals may offer a hint as to Seagate's plans for the consumer SSD market: if the BarraCuda is just a Silicon Motion reference design, then Seagate may not be very serious about competing in this market segment. If they've written their own firmware for a Silicon Motion or Marvell controller, then the BarraCuda is more likely to be an interesting competitor and less likely to be another one-off product.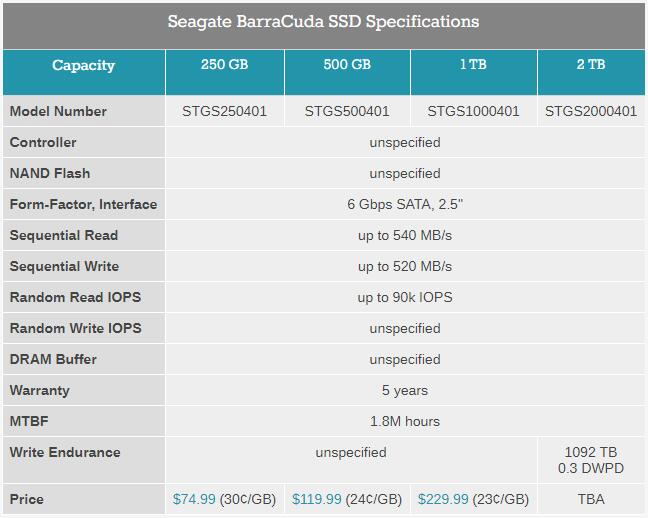 Pricing appears to be only slightly higher than competitors like the Crucial MX500 or WD Blue, which is to be expected since Seagate doesn't have the benefit of manufacturing their own flash memory (though they are now a minority shareholder of Toshiba Memory). The five year warranty and 0.3 DWPD endurance rating are standard for mainstream consumer SATA SSDs.
Seagate is planning a limited release through Amazon Prime this month, followed by broad availability in September.