China, Shenzhen, Sep. 19, 2018---China Flash Market Summit (CFMS 2018) held in the Intercontinental Hotel Shenzhen focuses on a variety of latest applications of NAND flash storages. Different companies in the storage industry showcase their new technologies and products, enabling the collaboration with each other.
CFMS 2018 invites worldwide leading corporations, including Google, Intel, Lexar, Micron, Nvidia, Samsung, and other overseas high-tech companies, as well as domestic companies, including BYD, Dahua, Foresee, Integrated Circuit Found (ICF) / Huaxin Investment, JD.com, Phison, Tsinghua Unigroup, Yuanhe Huachuang, Yangtze Memory Technologies (YMTC), Yeestor Microelectronics, etc. Silicon Motion was also invited to the event and delivered a speech as Silicon Motion is the world's largest manufacturer of merchant SSD controllers by value and by number of product units.

At the Summit, Wallace (President and CEO of Silicon Motion) gave a keynote speech entitled "The Core Technologies of Silicon Motion and the Expansion in Emerging Markets", sharing the latest developments of Silicon Motion and the outlook of the future storage market.
The data associated to each person increases dramatically as the information technology evolves rapidly in the present decade.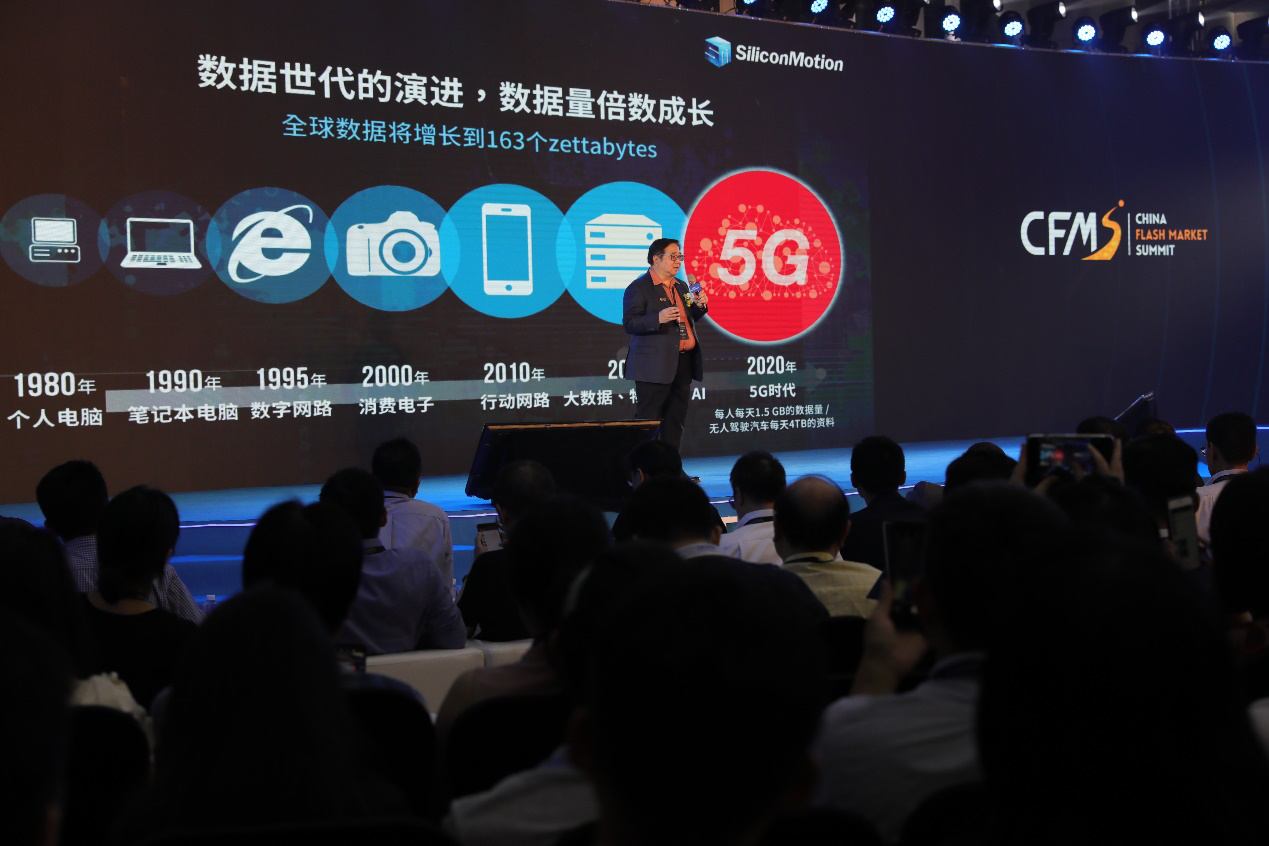 Silicon Motion predicts that, after entering the 5G Era in 2020, the data related to each individual will rise to 1.5 GByte every day, and an autonomous car probably will generate 4TByte data per day.
The growth of IoT, the development of big data analytics, the increasing market share of Chinese brand mobile phone, the artificial intelligence (AI) and the rapid growth of connected cars – all of these make China a high growth potential market in storage industry.
Equipped with unique LDPC and PHY technologies, the experience of co-working with different NAND vendors, the comprehensive ASIC design, customization firmware solutions, local service and high-quality, high-performance NAND flash controllers, as well as continuously enhanced capabilities, Silicon Motion unites all the core competencies, making the company outperform the NAND controller industry.
Wallace also mentioned that Silicon Motion will participate the China NAND storage ecosystem in multi-ways: China's NAND product makers can utilize Silicon Motion's controller and firmware to build and sell products worldwide, customers can develop their own firmware on Silicon Motion's controllers for eMMC/UFS/SSD applications and Silicon Motion have been investing in China for more than 14 years.
Silicon Motion has cooperated with several Chinese companies by providing advanced technologies ranging from embedded storage, client SSD to datacenter SSD. Silicon Motion has launched SM2262EN, SM2263EN, SM2263XT, and SM2270, for gaming PC, mainstream PC markets, enterprise, datacenter and PC OEM respectively.
Introduced for enterprise and datacenters applications, the SM2270 supports PCIe Gen3 x8, 16 flash memory channels and 64/96-layers 3D NAND, and the maximum capacity up to 16TB. The sequential read/write, random read and sustained random write are 3.2GB/s, 2.8GB/s, 800K IOPS and 200K IOPS respectively, which fully satisfies the demands of enterprises and datacenter SSD. Thanks to the excellent performance, while SM2270 is launched, the controller is adopted by many enterprise and datacenters used in their latest products.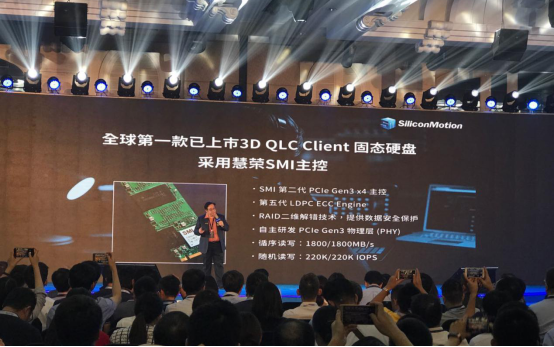 Silicon Motion is also in the leading position of supporting emerging technologies. The worldwide first 3D QLC client SSD is equipped with the PCIe Gen3 x4 controller from Silicon Motion and the PCIe Gen3 physical layer is independently developed by Silicon Motion. The SSD controller utilizes the fifth-generation NANDXtend™ ECC technology which combines LDPC hard and soft decoding with RAID protection to provide the best data reliability with lower cost 3D QLC. Besides, the performance of sequential read, sequential write, random read and random write are 1800MB/s, 1800MB/s, 220K IOPS and 220K IOPS respectively.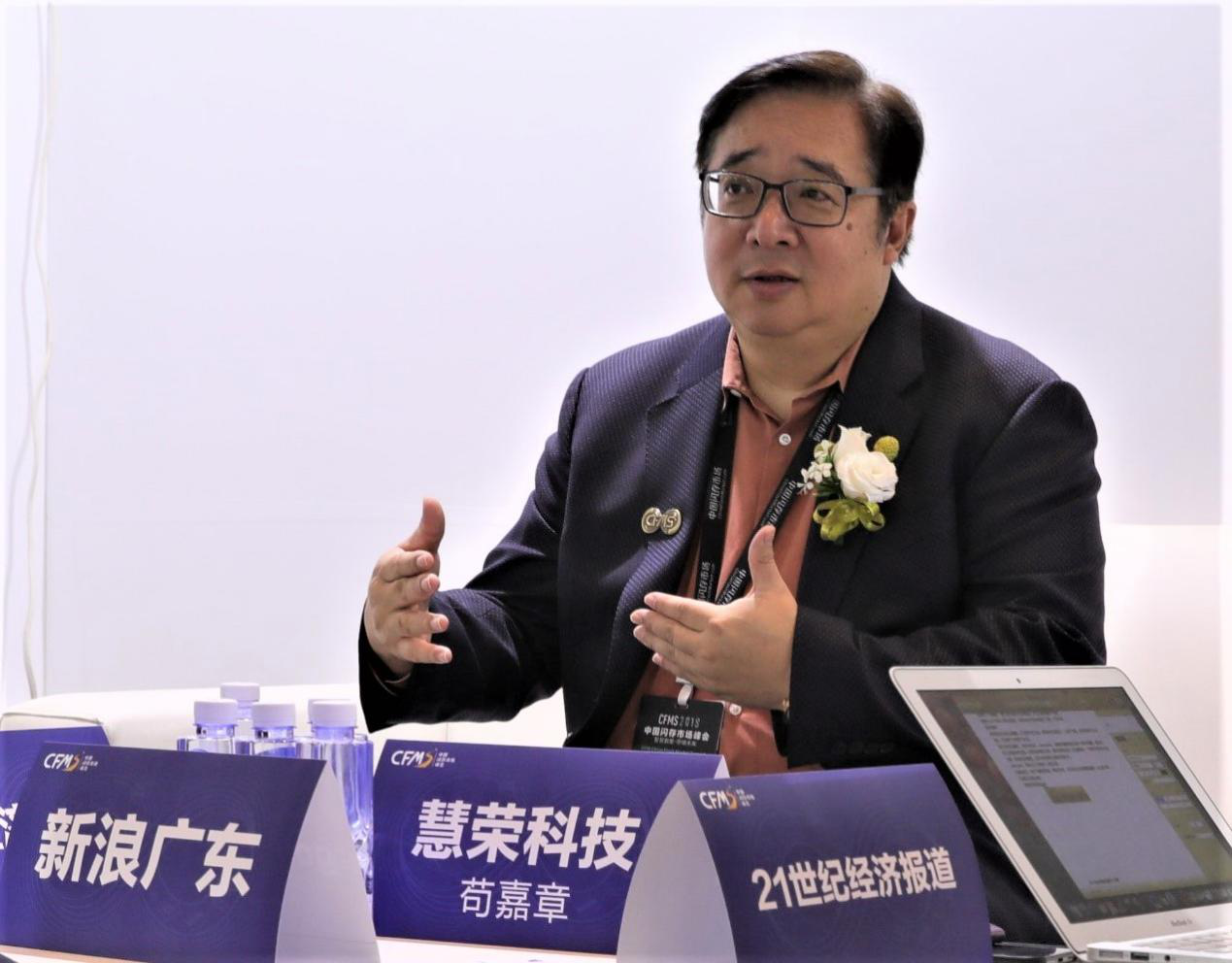 Wallace (President and CEO of Silicon Motion) accepted interviews with Sina Tech, National Business Daily and 21st Century Business Herald. In the interview, Wallace said that the upcoming ultra-high-speed 5G network, no matter in public or private cloud applications, will have considerable impact on the storage market. Currently, Alibaba, Baidu and other companies have been building datacenters for enterprise customers and cloud-based applications. This latest 5G networking technology would be a revolution for the enterprise and cloud storage technologies. Wallace also pointed out that the Chinese NAND maker, Yangtze Memory Technologies Co., Ltd. (YMTC), can make the NAND market competition with the existing 6 NAND makers more healthy.
Due to the outstanding contribution—provides high-performance products and advanced technologies to the storage industry in China, Silicon Motion is given the Best Controller Contribution Award by China Flash Market Summit.
Products from Partners of Silicon Motion
Silicon Motion SM2270 (for Enterprise and Datacenter)
Silicon Motion SM2262EN
Silicon Motion SM2263EN
Silicon Motion SM2263XT (M.2/BGA)